Roll-Off DumpstersWaste, Debris & Trash
Haul-It-Off provides roll off dumpster services to residential, commercial, and construction sites in Mobile, Alabama and surrounding areas. We have 20 cy, 30 cy, and 40 cy roll off dumpsters available. 
There are many types of construction waste and debris from residential and commercial work sites that can be dumped into our roll-off dumpsters. Various types of construction and residential waste and debris can be placed in our roll-off dumpsters, including: wood, drywall, cardboard, brick, shingles, roofing materials, and plastic.
There are numerous benefits to having a roll off waste container on your construction or renovation site.  Construction waste can be cumbersome, and subcontractors are more likely to dispose of their waste appropriately if there is a container on site. Roll-off dumpsters allow you to keep your work site clean during the completion of your residential or commercial project.
We provide waste and debris removal services in Alabama and Mississippi, in the following areas: Mobile County: Prichard, AL; Saraland, AL; Chickasaw, AL; Chunchula, AL; Creola, AL; Semmes, AL. In Baldwin County: Spanish Fort, AL; Daphne, AL; Fairhope, AL; Loxley, AL; Robertsdale, AL; Summerdale, AL.  In George County: Lucedale, MS; Jackson County: Gautier, MS; Moss Point, MS.
Recyclable Waste
Most wood waste is recyclable if it is unpainted, and untreated. Examples are un-laminated dimensional lumber, plywood, OSB and particle board.

Recyclable materials include many kinds of glass, paper, cardboard, vinyl, and metals.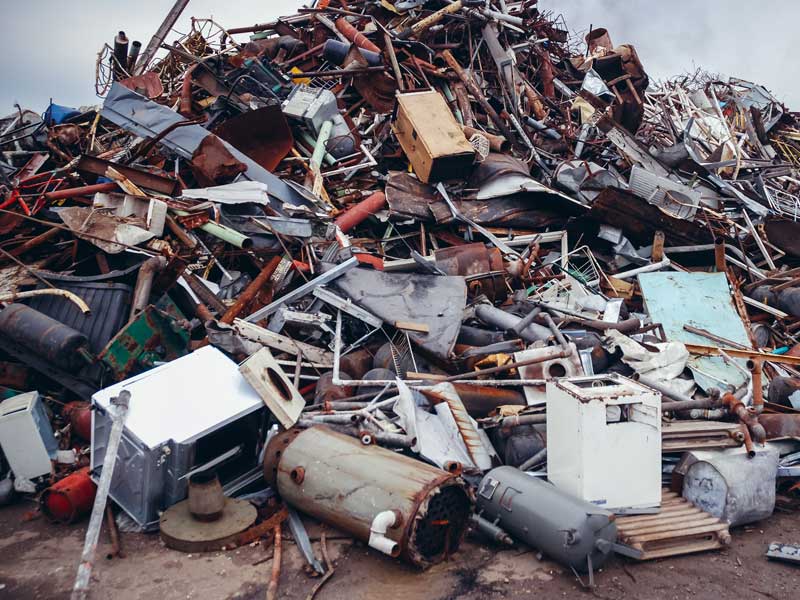 Hazardous Waste
For most builders, the largest share of waste that could be considered hazardous is generated from painting, sealing, staining and caulking.

Hazardous material is not allowed in the containers. Landfills in Mobile County and Baldwin County are licensed for Construction Debris (C & D) Material only,

NOT

Hazardous materials.

Household trash, paint, cans of paint, liquids (Lubricants or Oils), batteries, asbestos, flammable liquids are considered hazardous materials, and cannot be placed in dumpsters.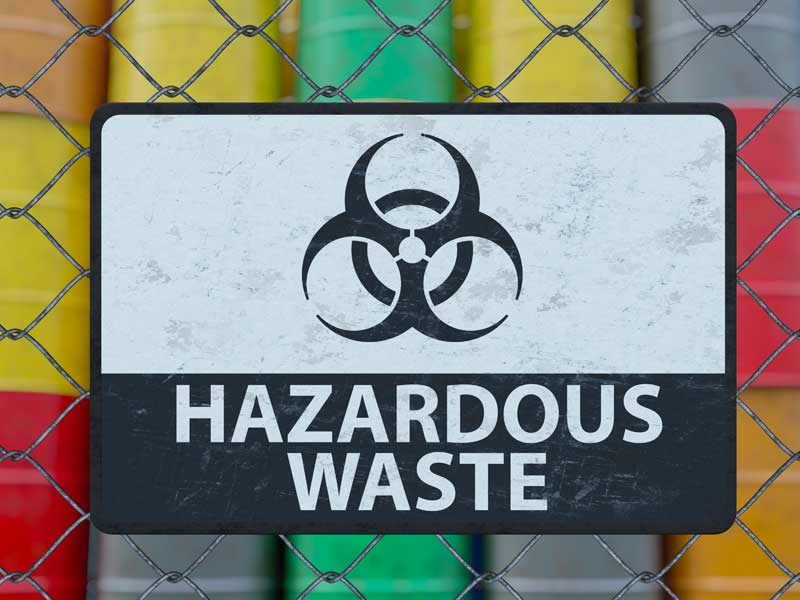 Construction Debris
Wood and drywall make up the bulk of the construction debris.

Cardboard waste is increasing because a significant portion of the windows, appliances, cabinets and siding, are now manufactured at a distant location and shipped to builders in protective packaging.

Brick, block and asphalt shingles generate a small portion of the waste, but are important because of their weight. Due to weight by volume, we offer a special sized container for: asphalt, concrete, dirt, gravel, bricks and other heavy weight items.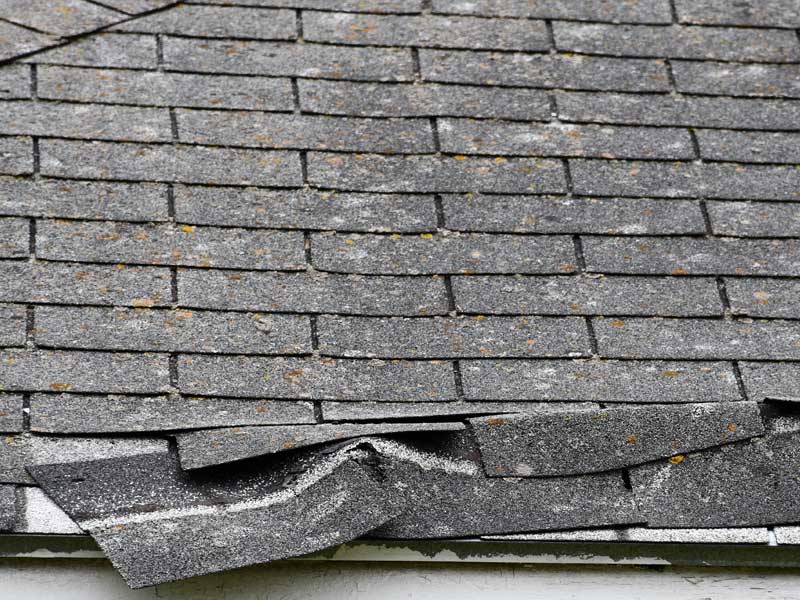 Other
The "other" category is comprised of low volume debris such as plastic and shingles. This also accounts for trash placed in the dumpster by persons other than the builder. This can account for as much as 30% of the total debris hauled from the site.

We have dumpsters in various sizes including the following: 20 cubic yards, 30 cubic yards, and 40 cubic yards. Roll-off dumpster size is calculated by the number of cubic yards of waste it will hold. A cubic yard is 3 feet wide x 3 feet long x 3 feet high. A 20 yard dumpster is 8 feet wide x 22 feet long x 4 feet high, and holds 20 cubic yards of debris. A 30 yard dumpster is 8 feet wide x 22 feet long x 6 feet high, and holds 30 cubic yards of debris.  A 40 yard dumpster is 8 feet wide x 22 feet long x 8 feet high, and holds 40 cubic yards of debris.  Unsure of what size roll-off dumpster you need for your project? No worries. Give the experts at Haul-It-Off in Mobile, Alabama a call, and we will help you determine the size dumpster for your residential and commercial waste-removal projects.

Roll-off dumpsters can be used for any size project, including construction debris, landscaping waste, roofing materials, and much more. You fill it, and we haul it off! We have expert drivers that can place the container wherever you may need! Our expert drivers can maneuver your dumpster wherever you need it on your commercial or residential work-site.

 As a locally, owned and operated company, Haul-It-Off offers an easy, straightforward way for customers in Mobile, Alabama and surrounding areas in Mobile County and Baldwin County to remove debris and junk with our roll-off dumpsters. 

Call us today at 251-422-7939 for special pricing! We service areas in Mobile County, AL, Baldwin County, AL, Jackson County, MS, and George County, MS. Contact us today!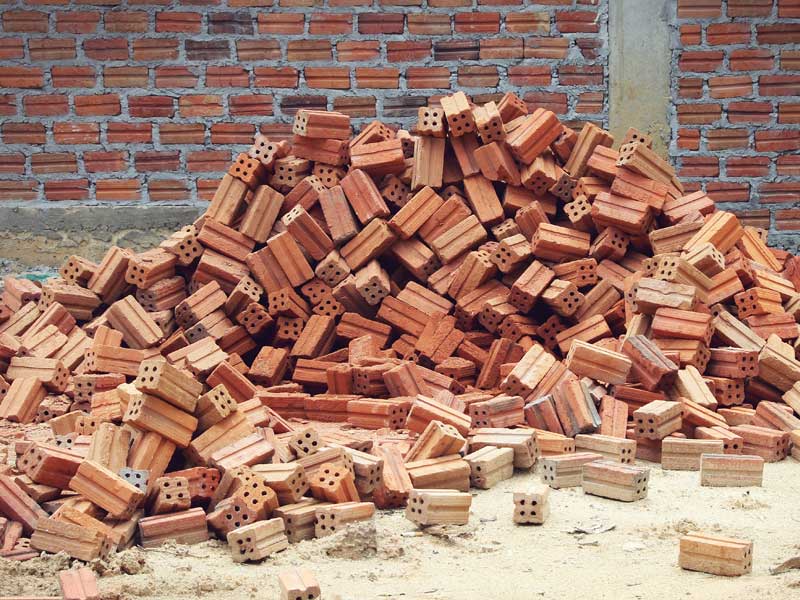 Haul-It-Off is a Mobile based Family Owned and Family Operated company. We provide 20/30/40 cy roll off - dumpster rental service to all residential, commercial, and construction sites throughout Mobile, Alabama and Baldwin County. Affordable and convenient dumpster rental service!